Lava from Kilauea spurted high into the air and spread out across about 300 acres (120 hectares) of the Hawaii volcano's summit crater floor, creating a spectacular sight as the mountain began erupting again after a few weeks' hiatus.
Jillian Marohnic said the pool of lava that formed inside Halemaumau Crater was "the most beautiful" she had ever seen in her 25 years of watching the volcano.
"The lake was so high. And so full. It's sparkling," said Marohnic, who operates the Volcano Hideaways vacation rental business with her husband in the nearby village of Volcano.
"The surface of the lake looks like stained glass," she said.
Kilauea is one of the world's most active volcanoes. This latest eruption began last Thursday (Jan. 5), less than one month after Kilauea and its larger neighbor Mauna Loa went quiet. Kilauea last erupted from September 2021 through mid-December. Mauna Loa rumbled to life for the first time in 38 years when it erupted for about two weeks starting in late November.
The Hawaiian Volcano Observatory said Kilauea's latest eruption is expected to remain inside the summit crater, which is within Hawaii Volcanoes National Park and away from residential communities.
The observatory on Jan. 5 raised Kilauea's alert level, but lowered it the next morning from warning to watch "because the initial high effusion rates are declining, and no infrastructure is threatened."
That is reassuring to Big Island Mayor Mitch Roth. "We're feeling pretty good about where it's at right now," he said Friday.
The beauty of the eruption is a big draw for visitors.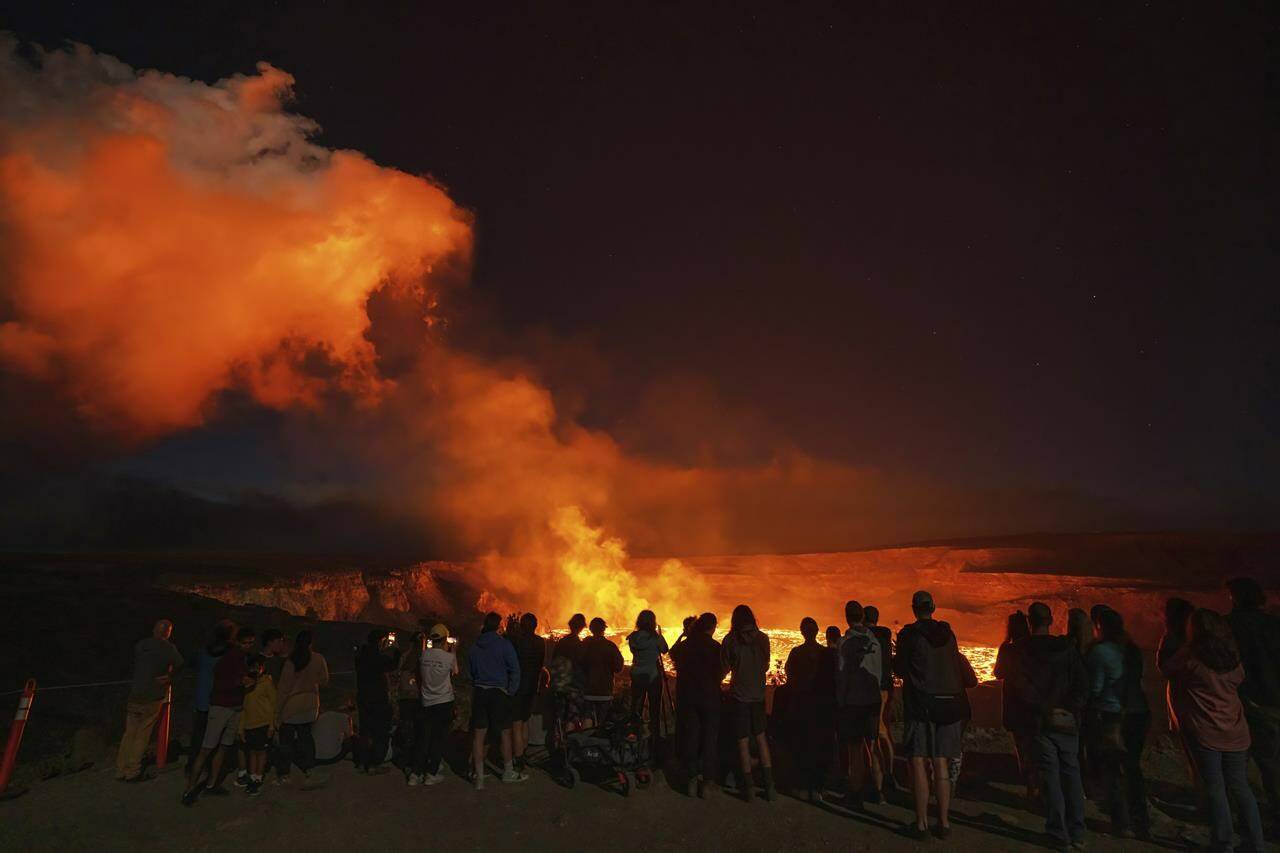 John Tarson, who owns EpicLava, a tour company, said he has been "nonstop" talking to tourists who want to see the volcano.
"A lot of people were on the island and left to go do whatever else they're doing in Hawaii and then learned about this. And now they're rerouting all their plans and coming back so that they can see this," he said.
On the night of Jan. 5, lava from Kilauea shot as high as 164 feet (50 meters) into the air — roughly as high as the width of a football field — but most so-called "lava fountains" were smaller, at 32 feet (10 meters) high.
The crater surface rose 32 feet (10 meters) by 7:30 p.m. as a result of all the new lava added, the observatory said.
By the next morning, the observatory said the lava fountains lost some vigor but were consistently 16 feet (5 meters) high.
This is typical behavior at the start of Kilauea eruptions, said Matt Patrick, a geologist at the observatory. "This is a cycle of collapse and refilling that Kilauea has done many, many times at its summit," he said.
These early days are the best time to see lava on the surface, he said.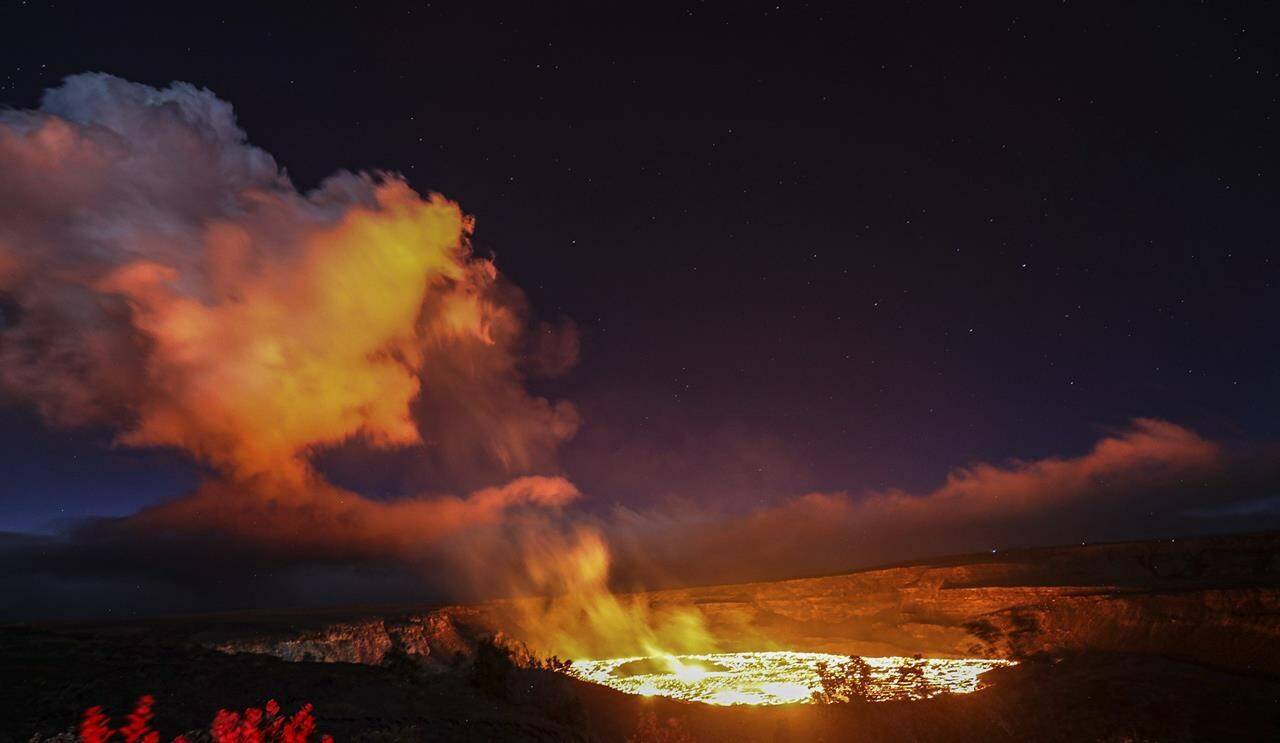 Jody Anastasio, a spokesperson for the national park, said it may be hard to see the lava during the day but there will be a glow at night and all of the park's viewing areas will have good vantage points.
For Native Hawaiians, volcanic eruptions have deep cultural and spiritual significance. During Mauna Loa's eruption, many Hawaiians took part in cultural traditions, such as singing, chanting and dancing to honor Pele, the deity of volcanoes and fire, and leaving offerings known as "hookupu."
Kealoha Pisciotta, a cultural practitioner who lives on the slopes of Kilauea, encouraged Hawaiians in Hawaii and beyond to acknowledge akua — or gods and goddesses such as Pele, the deity of volcanoes and fire.
"Wherever you are, take time out today to reflect upon them and thank them for bringing new life and new land," she said Friday.
-Audrey Mcavoy And Jennifer Sinco Kelleher, The Associated Press
Like us on Facebook and follow us on Twitter.