A final-seconds shot finished Tamanawis Wildcats in the final of the 2023 Junior Boys Basketball Provincial Invitational Tournament on Tuesday night (Feb. 28).
The Newton-based team lost 44-42 to Burnaby's St. Thomas More Collegiate Knights when MVP Zeru Abera sunk a game-winning shot with just a couple seconds to play.
The nail-biter final was played in front of a raucous crowd of 1,100 people at Langley Events Centre's South Court.
Tamanawis entered the 32-team tourney as the #1-ranked squad, while the Knights came in as #11.
"That was pretty sweet — definitely the biggest shot I have ever hit," Abera said as the Knights celebrated their first provincial title since 1988.
What a finish and what a game! Let's relive an absolute battle between 2 great teams tonight at @LangleyEvents 📹@TFSETV pic.twitter.com/wr2GqgEpKi

— BC Junior Boys Basketball (@BCJrBoysBBall) March 1, 2023
Zeru for the win! Nights win the championship 44-42!!!! pic.twitter.com/LmkjsLfMP5

— St Thomas More Knights Basketball (@Knights_hoops_) March 1, 2023
All we want at @LangleyEvents Centre is good finishes.... queue the @BCJrBoysBBall final between @tamanawisbball and @STMC_hoops with a great call from @htsumura pic.twitter.com/XCPoUhijyj

— TFSE TV (@TFSETV) March 1, 2023
The Burnaby boys led for the majority of the game, trailing just once and leading by 16 at one point in the second half. But the Wildcats came roaring back with an 18-2 run to tie the game at 39.
"We saw a hungry group," said Knights coach Corbin Castres. "We lost to this Tamanawis team last year in the first round and that motivated us the entire season."
Tray Belanger led the Wildcats with 20 points, the only Tamanawis player to finish in double digits. He was named a First Team All-Star along with teammate Sunny Dhami.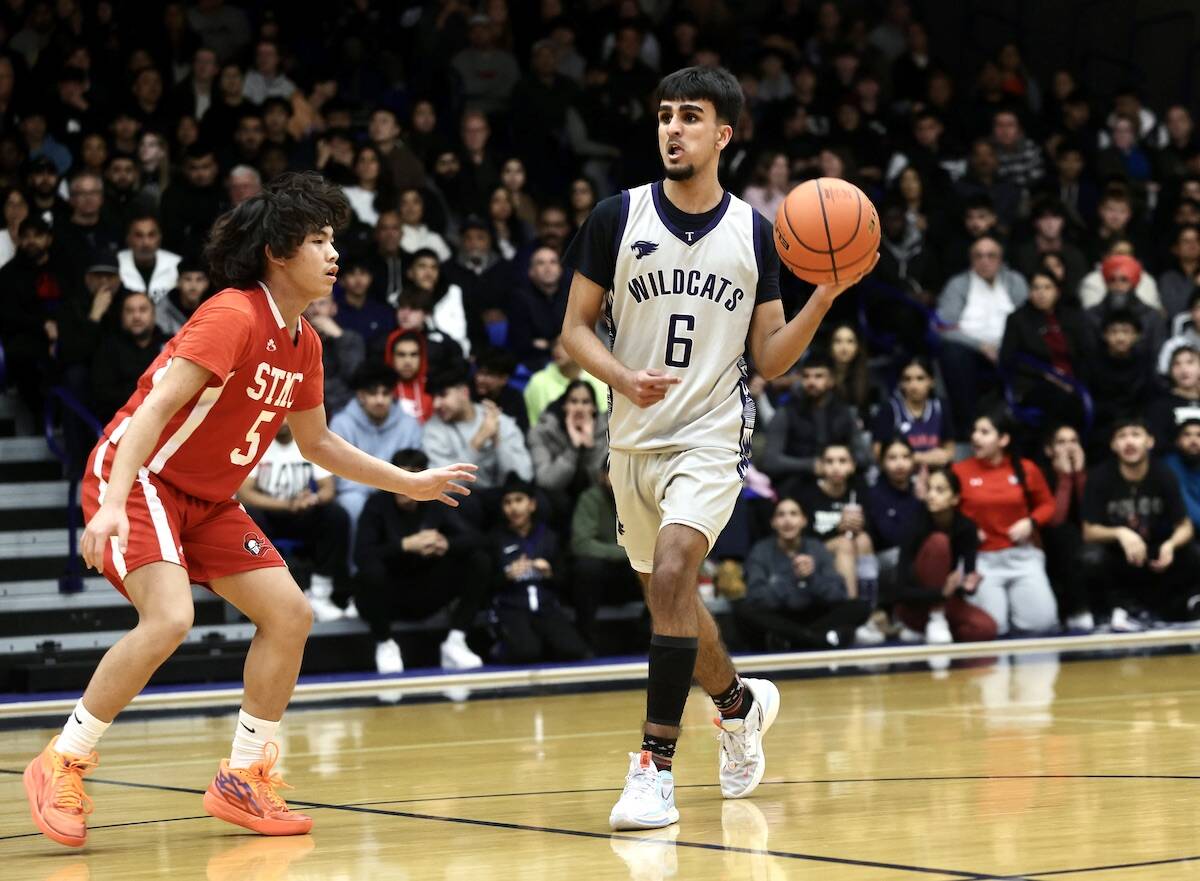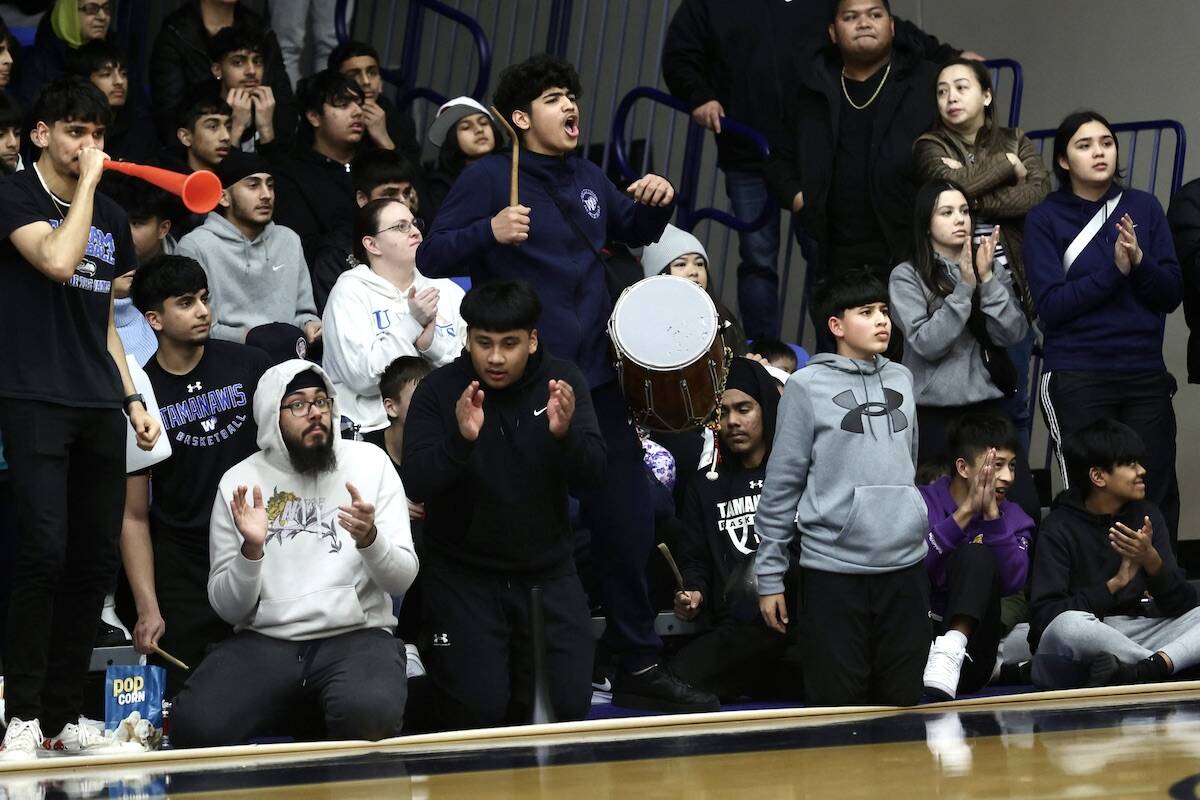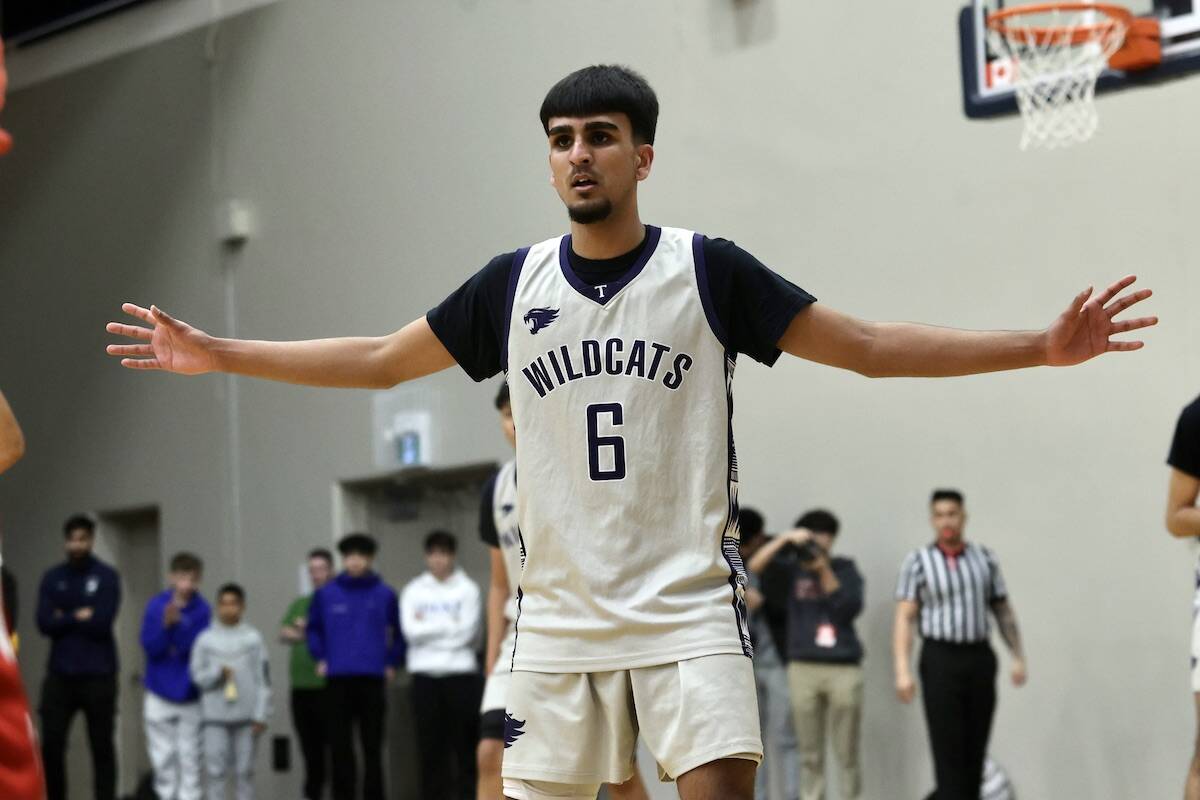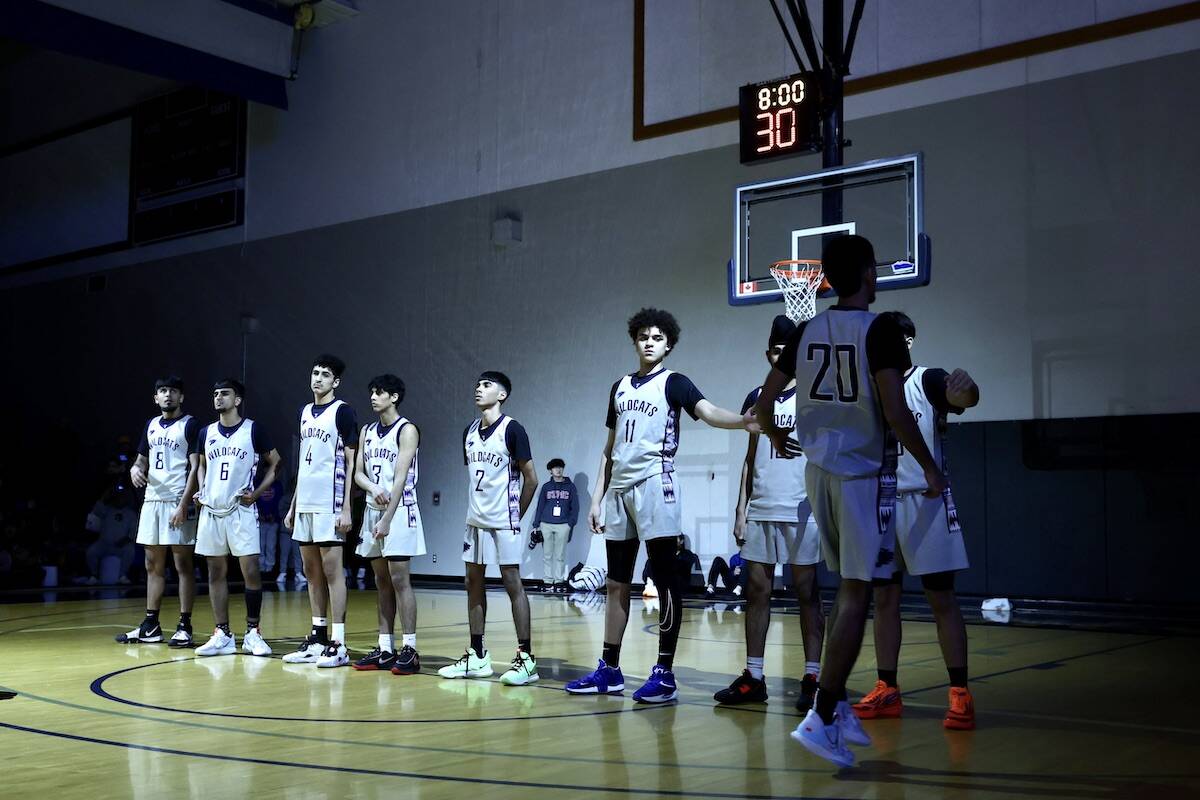 Heading into the tournament, the Wildcats were looking to win the first junior-boys hoops provincial title in school history, and first for a Surrey team in several decades.
In the third-place game Tuesday, Heritage Woods Kodiaks scored a 64-58 win over Brookwood Bobcats.
In an all-Surrey battle, Sullivan Heights Stars took 7th place at the tournament with a 73-61 win over Elgin Park.
All scores are posted on bchighschoolbasketballchampionships.com/jrboys.
At Langley Events Centre, the attention now switches to junior and seniors girls, with games now until Saturday (March 4), followed by the senior boys tournament March 8-11.
---

tom.zillich@surreynowleader.com
Like us on Facebook Follow us on Instagram and follow Tom on Twitter