Vancouver Giants played an overtime period for their second consecutive game, but came out on the wrong end this time, dropping a 5-4 decision to the Prince George Cougars Friday night, Feb. 24, with 3,929 on hand to watch at the Langley Events Centre.
Vancouver's Skyler Bruce scored the opening goal 6:52 into the game on the power play. Samuel Honzek, and Dylan Anderson, had the assist.
Chase Wheatcroft answered for Prince George 7:39 later with a power play goal of his own to make it 1-1.
In the second period, Giants captain Ty Thorpe quickly put the Giants ahead with a goal less than a minute into the frame on a slick passing play. Assist: Colton Langkow, and Dylan Anderson .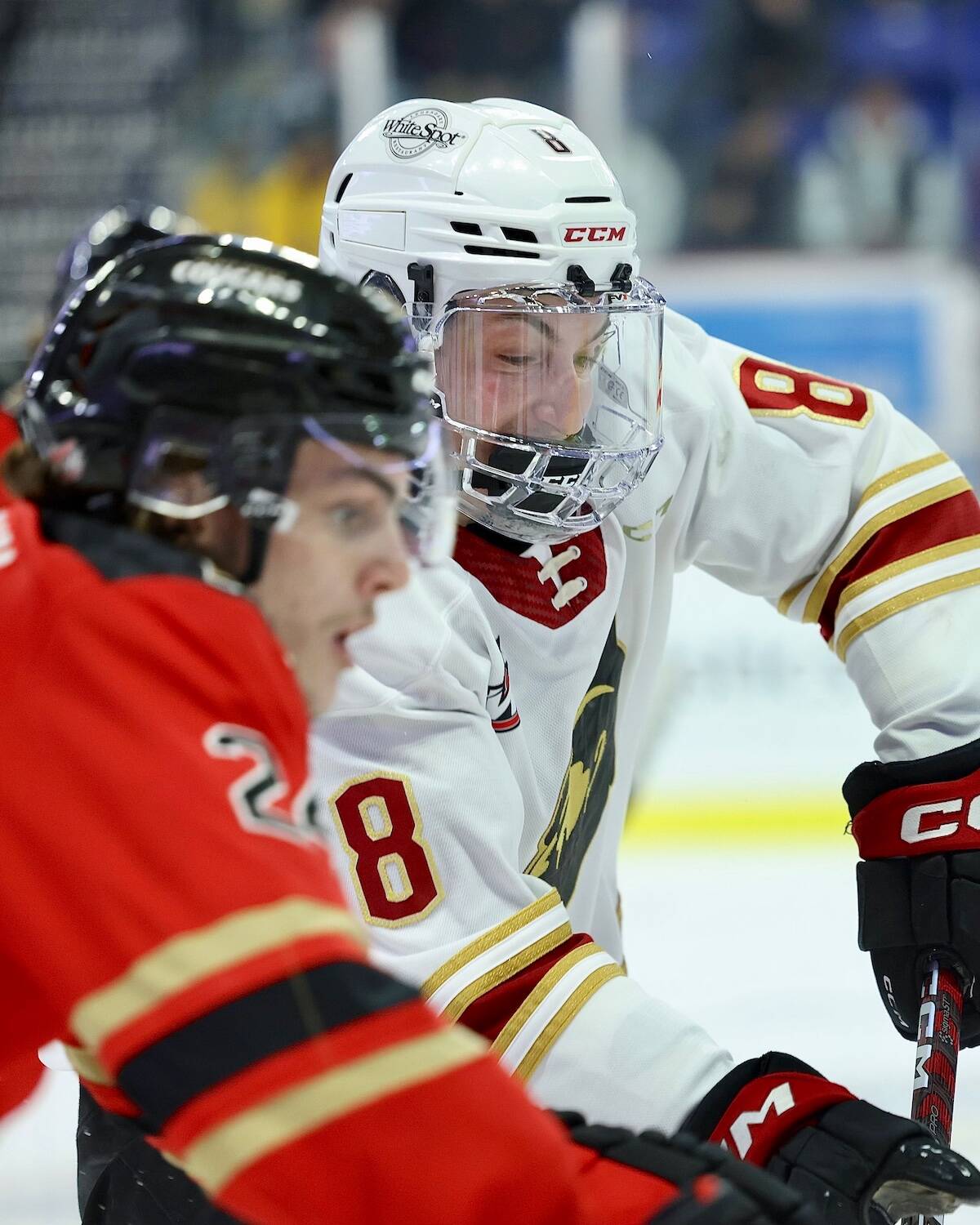 On the very next shift, Jaden Lipinski buried a backhander to put the Giants up 3-1. Mazden Leslie, and Tyler Thorpe, assisted.
Cougars got one back with a goal by Viliam Kmec 6:03 later, and by the 8:08 mark it was tied, as Ondrej Becher capitalized on a rush chance.
Cole Dubinsky put Prince George ahead 4-3 just 2:01 later on another odd-man rush.
With 15:18 to play in the third, Skyler Bruce sent the game into overtime by sniping his second of the night to make it 4-4. #47 Mazden Leslie
Cougars' Chase Wheatcroft ended the night at 3:09 into overtime with his second of the game.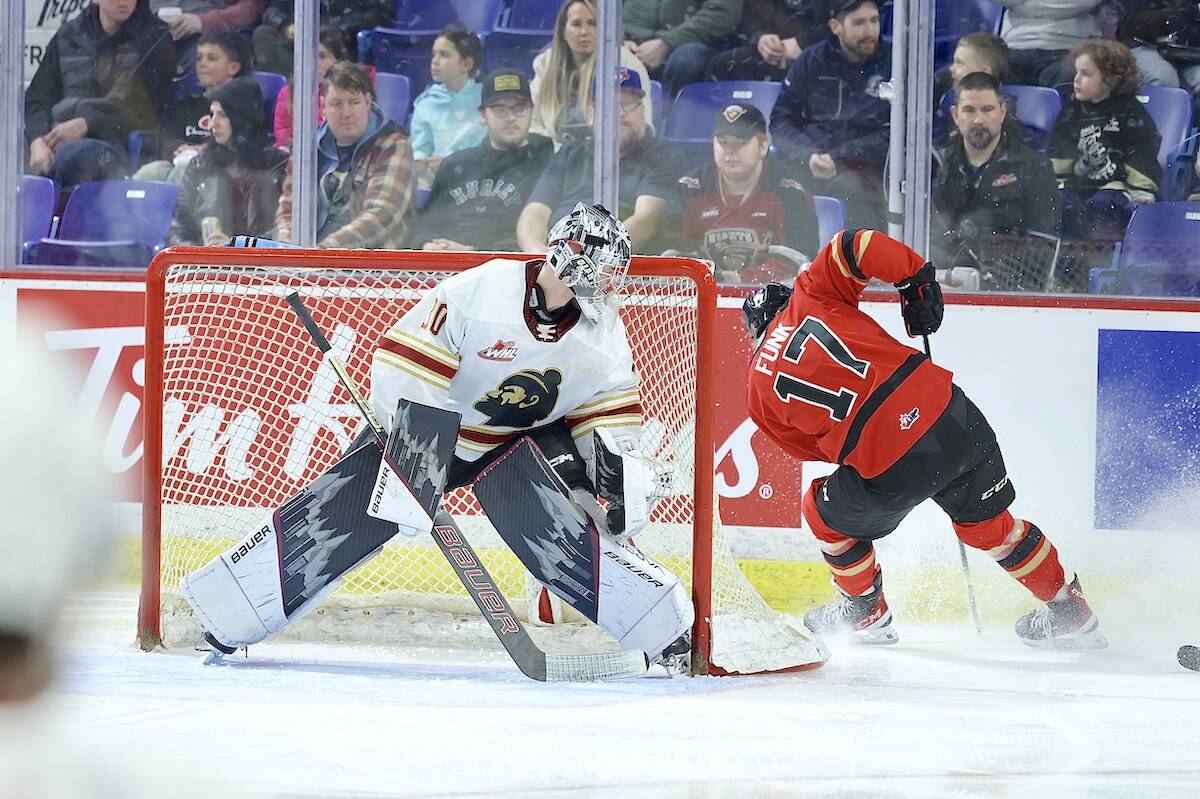 Final Score: Vancouver 4 – Prince George 5.
READ ALSO: VIDEO: Blades squeak out 2-1 win over Giants with minutes left
Giants netminder Jesper Vikman, who stopped 34 of 39 shots, called it "frustrating for sure."
"They're a team that takes advantage of the scoring chances chances they get," Vikman said after the game, "so we gotta play a little bit tighter against them."
📹 "They're a team that takes advantage of the scoring chances chances they get. We gotta play a little tighter against them."

Jesper Vikman post game after a 5-4 Cougars OT win Friday night. pic.twitter.com/X4UwLy1ojJ

— Vancouver Giants (@WHLGiants) February 25, 2023
Prince George outshot Vancouver 39 to 27.
Giants' Bruce and Leslie were named second and third stars of the game.
Tonight, Saturday night, Feb 25, Giants host Everett Silvertips at 7 p.m. at the LEC.
---
Have a story tip? Email: news@langleyadvancetimes.com
Like us on Facebook and follow us on Twitter.