A memorial race was held at Fraser Downs for Raymond ("Ray") Gemmill, the driver who won the very first standardbred race at the Cloverdale track.
For that victory on New Year's Day in 1976, Gemmill guided Guy Dominion, a horse owned by nine members of the Vancouver Canucks NHL hockey team.
Gemmill, a larger-than-life trainer and driver, died July 31, 2019 at Surrey Memorial Hospital after a short illness. He was 89.
A Feb. 24 memorial race, a one-miler won by Bay Street Buddy, was watched by Gemmill's family and friends.
"We wanted to do something like this for him soon after he passed away, but COVID prevented us from getting together until now," explained Gemmill's daughter, Tracey Fresneda.
"He helped build the track there (with Jim Keeling Sr.) after he moved here from Orangeville (Ontario)," she added.
"My dad was a real character – a mix of Johnny Cash, John Wayne and a big teddy bear, that was my dad."
In 2013, Gemmill was given a BC Harness Racing Hall of Fame plaque now displayed in The Homestretch dining area at Fraser Downs. A year later, he retired from training and closed a six-decade career in horses.
Videos on Youtube highlight Gemmill's long career at Fraser Downs, including the story of the first race there.
Nine players from the 1975-76 Canucks NHL roster shared ownership of Guy Dominion, a move spearheaded by goaltender Gary ("Suitcase") Smith, according to sports broadcaster Greg Douglas. His fellow investors were teammates Don Lever, John Grisdale, Chris Oddleifson, John Gould, Ron Sedlbauer, Gregg Boddy, Gerry O'Flaherty and Andre Boudrias.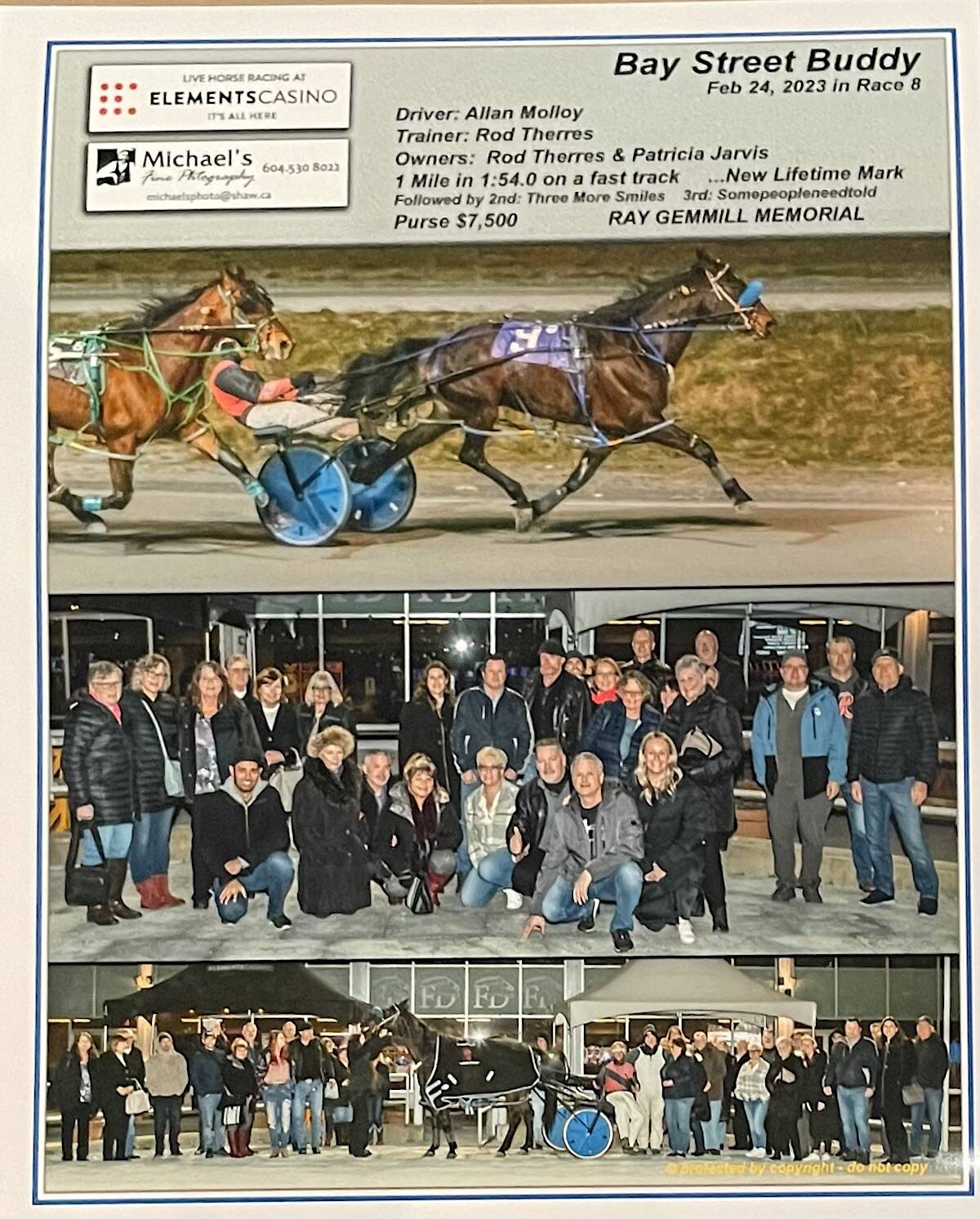 An obituary posted in 2019 says Gemmill had been a huge part of Fraser Downs/Cloverdale Raceway since 1974.
"He trained many successful horses over the years and also ran an on-track feed business for 25 years. Of late, he could be seen around Cloverdale on his scooter making his way to the backstretch to play cards with the boys. Ray had a long, colourful life and enjoyed entertaining at any opportunity."
---

tom.zillich@surreynowleader.com
Like us on Facebook Follow us on Instagram and follow Tom on Twitter