Notice is hereby given that Delta City Council will consider giving first, second, and third readings to the bylaw referenced below at its Regular Meeting at 4:00 p.m. on March 6, 2023 in the Theatre at the North Delta Centre for the Arts, 11425 – 84 Avenue, Delta, BC.
Bylaw No. 8227
File No. LU009355
Location: 5184 Dennison Drive
Applicant: Harpreet Dherari
Purpose: To rezone the subject property from Single Detached Residential 1 (RS1) to Single Detached Residential 6 (RS6) to permit subdivision into two single detached lots and construction of a new single detached dwelling with an in-ground basement and secondary suite on each lot. This bylaw is consistent with Delta's Official Community Plan.
Staff Contact: Charis Loong – 604-952-3814
Bylaw No. 8227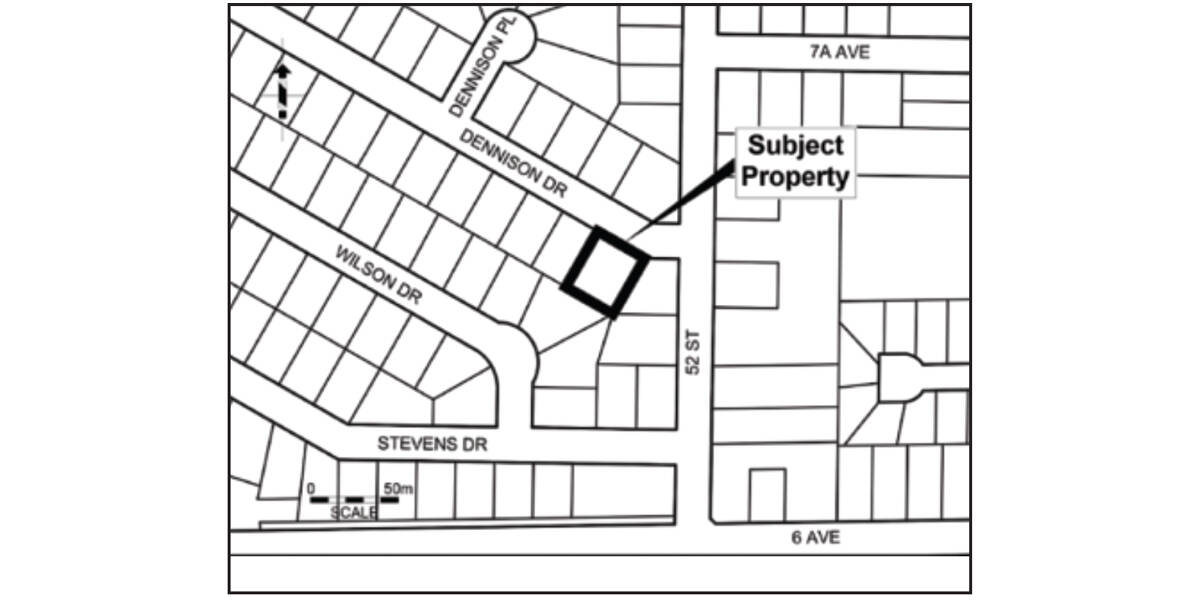 FOR MORE INFORMATION REGARDING THE PROPOSED BYLAW AMENDMENT
Materials related to the bylaw amendment such as the proposed bylaw, detailed maps and other information may be inspected at Delta City Hall, 4500 Clarence Taylor Crescent, Delta, BC, Monday to Friday, excluding statutory holidays from 8:30 a.m. to 4:45 p.m. from Thursday, February 23, 2023 to Monday, March 6, 2023.
If you have a general inquiry regarding the proposed bylaw amendment or if you would like assistance to inspect any relevant documentation, please contact the Community Planning and Development Department by email at cpd@delta.ca or by phone at 604-946-3380.
COMMENTS?
Those wishing to provide comment on the proposed bylaw amendment may do so in the following ways:
- Email mayor-council@delta.ca
- Write to:
  Mayor and Council
  City of Delta
  4500 Clarence Taylor Crescent
  Delta, BC V4K 3E2
Correspondence addressed to Council must include your name and full address and will form part of the public record for this bylaw amendment and be published on the City's website. Correspondence must be received by the Office of the City Clerk no later than 10:00 a.m. on Wednesday, March 1, 2023 to be included with the Agenda materials.