The organization that works to bring sports tournaments to Surrey has won the Access & Inclusion Award at the BC Tourism & Hospitality Awards.
Sport Surrey was among nine award-winners announced during a conference Thursday (March 2) in Prince George.
Angeline Chew, executive director of Discover Surrey, accepted on behalf of Sport Surrey and partners at the City of Surrey and Surrey Hotel and Motel Association.
The award is sponsored by Destination British Columbia. "We admire the City of Surrey for being the first city in Canada to declare its commitment to building all future civic facilities to the Rick Hansen Foundation Certified Gold standard," the organization posted to linkedin.com.
"Through the work of Sport Surrey, Surrey is evolving to become the most accessible and diverse sport-hosting city in Canada and is recognized for making a significant contribution towards creating inclusive and welcoming experiences for everyone."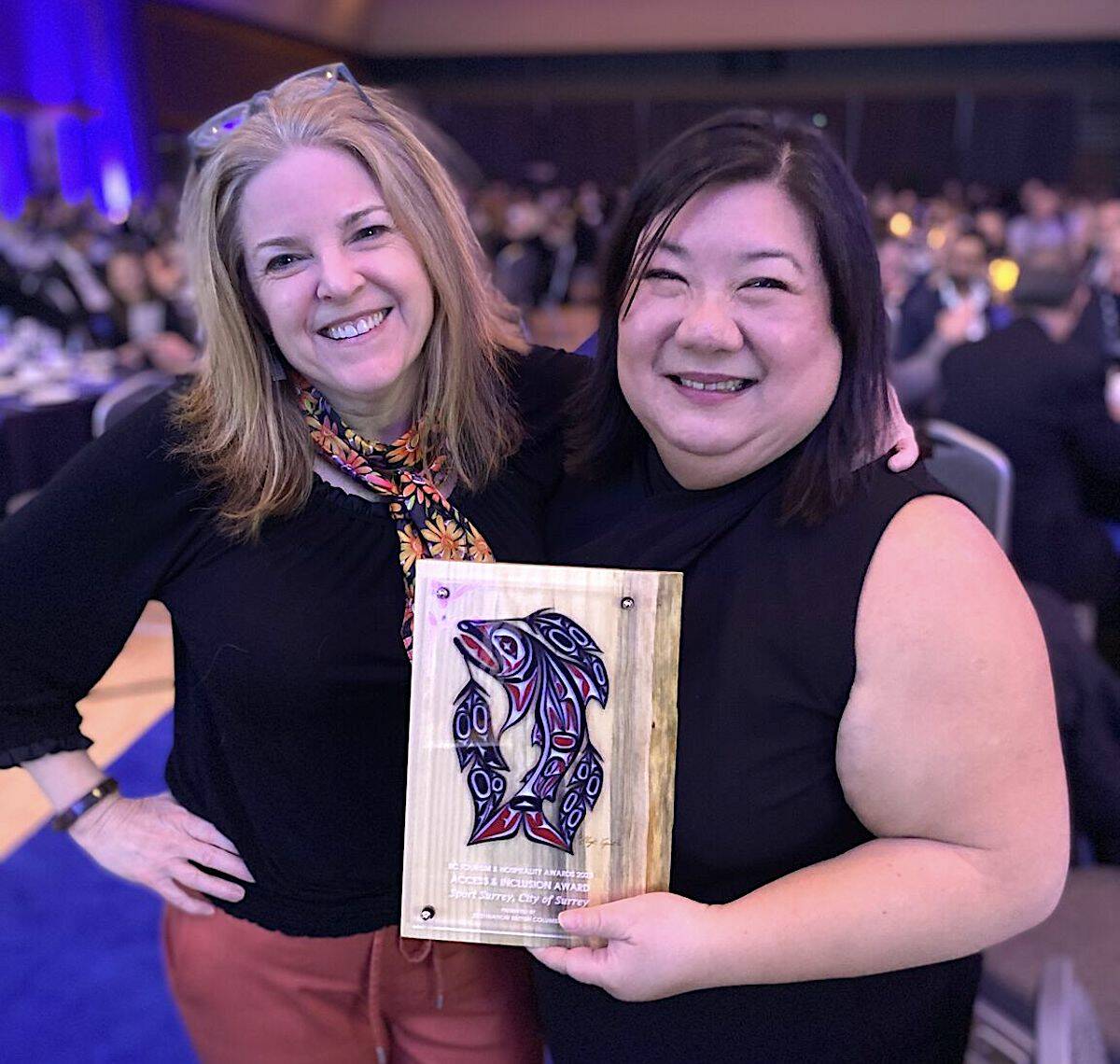 Sport Surrey aims to attract, develop and support a wide variety of world-class sporting events in Surrey, according to a post on surrey.ca, including BC Summer Games, Canada Cup softball and field hockey, The Wickfest female hockey tournament, Skate BC Super Series, Vancouver Whitecaps Adidas Cup and more.
---

tom.zillich@surreynowleader.com
Like us on Facebook Follow us on Instagram and follow Tom on Twitter