A Princeton man was denied flood relief following the 2021 disaster, because of a dated driver's licence, and is still for waiting for help after filing an appeal with the province nearly a year ago.
Sam Perera, 50, continues to rebuild his home and has so far invested approximately $100,000 in the effort. He's borrowed $60,000 from his line of credit and is now making monthly interest payments of $500 on that debt.
"A good friend told me, 'Sam, the best thing you can do is start fixing it. Don't wait for these people.'"
Perera previously lived and rented a home in Surrey. He took possession of his Princeton house on Fenchurch Avenue – one the most devastated flood areas – Oct. 15, 2021, just 29 days before the disaster.
When the Tulameen River breached its dike and flooded the street, the water rose about four feet on the ground floor, destroying everything.
He applied for compensation under Disaster Financial Assistance (DFA), a federally funded program that is administrated by the province and pays 80 per cent of losses.
While his neighbours were receiving cheques, Perera was told he did not qualify for aid as his Fenchurch house was not his primary residence.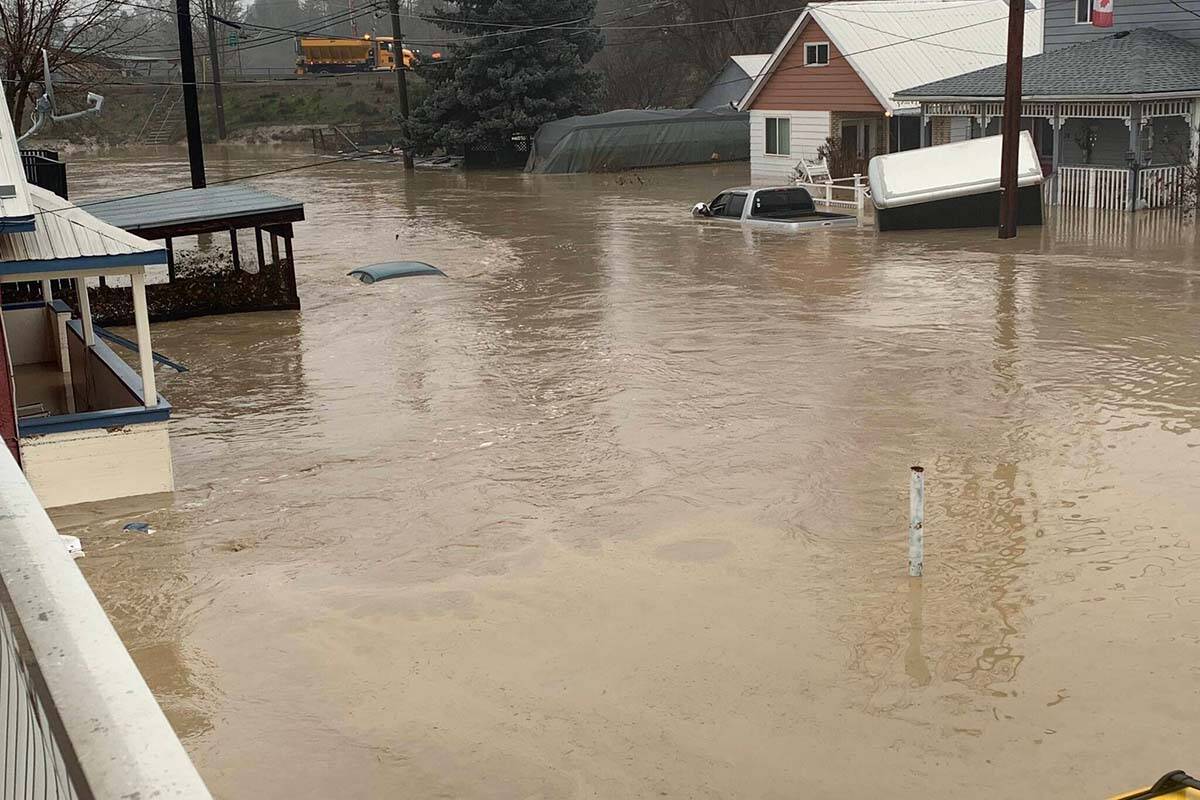 "They said my primary house was my rental in Surrey. They said according to ICBC I didn't change my address on my driver's licence. This is ludicrous."
Perera works at Copper Mine Mountain mine and his lease in Surrey expired Oct. 31, 2021.
While rebuilding his house he was forced to rent a local motel room, and he was able to move to his still-under-construction home in April 2022.
He filed an appeal with the DFA and received a call several months later stating that because of a backlog of appeal applications throughout the province he would have to wait for a decision.
He continues to wait, while feeling stung.
Last month he met federal Minister of Emergency Preparedness Bill Blair, who was touring the community's flood-stricken neighbourhoods and observing the recovery process.
Blair is ultimately responsible for the DFA program. "He said, 'I wish you all the best,' shook my hand and left."
Boundary Similkameen MLA Roly Russell expressed distress after hearing of Perera's situation and pledged his assistance.
"One hundred per cent, we will work to help resolve this," he told the Spotlight.
"These kinds of administrative issues with the DFA are the kinds of things we wade into."
MP Dan Albas said while the delivery of DFA is handled at the provincial level, he would speak with Russell to lend his support.
Albas has been vocal about a lack of federal presence in flood recovery.
"In a case such as Sam's it really calls into question when you hear (the government) tell us they will have your back and (they) will be there for you," Albas said.
Do you have something to add to this story, or something else we should report on? Email:andrea.demeer@similkameenspotlight.com
---
Like us on Facebook and follow us on Twitter.