A Chilliwack drug dealer who dumped the body of a man he allegedly killed into the Fraser River 15 years ago may now lose his house, his vehicle, and nearly $18,000 in cash.
B.C.'s Director of Civil Forfeiture filed a notice of civil claim against Richard Drew MacInnes in B.C. Supreme Court in Victoria on Feb. 24.
The government is seeking to seize MacInnes's house on Rosepark Place in Rosedale, his 2020 Jeep Wrangler, $17,822 in Canadian cash and small amounts of U.S. and Mexican currency. The house is valued at $1.14 million, according to BC Assessment.
MacInnes, 54, was arrested on Dec. 15, 2022 for trafficking in a controlled substance after being the subject of RCMP surveillance for two months.
The investigation began when two people were found dead in their home in June 2022 due to drug overdoses. Police found out that one of the two had purchased cocaine and methamphetamine from MacInnes the morning of their death.
During the surveillance, MacInnes was seen using the vehicle for drug trafficking, according to the court filing.
On Dec. 15, Mounties executed a search warrant on the Rosepark property. The doors to the house and garage were reinforced with steel bars. The garage also had a bear-spray ambush trap set up on a timer that was deployed on four RCMP officers during the search.
A large amount of illegal drugs were found in the home, including fentanyl, psilocybin, cocaine, and hundreds of grams of what was described as "unknown substances." Also seized was a shotgun, ammunition, firearms optic scopes, a roll of detonation cord, a stolen ATV, and two 3D printers.
The civil forfeiture director seeks the property, the vehicle, and the money as it is alleged to have been used by MacInnes to engage in "unlawful activities that caused or were likely to cause serious bodily harm."
Fifteen years ago in April 2008, MacInnes dumped Michael Scullion's body into the Fraser River after the two got into a fight at the Old Harrison Crossroads Inn in Agassiz and Scullion was killed. No one witnessed the fight, there was little physical evidence, and Scullion's body was never found, so prosecutors could not prove the second-degree murder charge against MacInnes. Instead, he pleaded guilty to causing an indignity to human remains and was sentenced to 18 months in jail.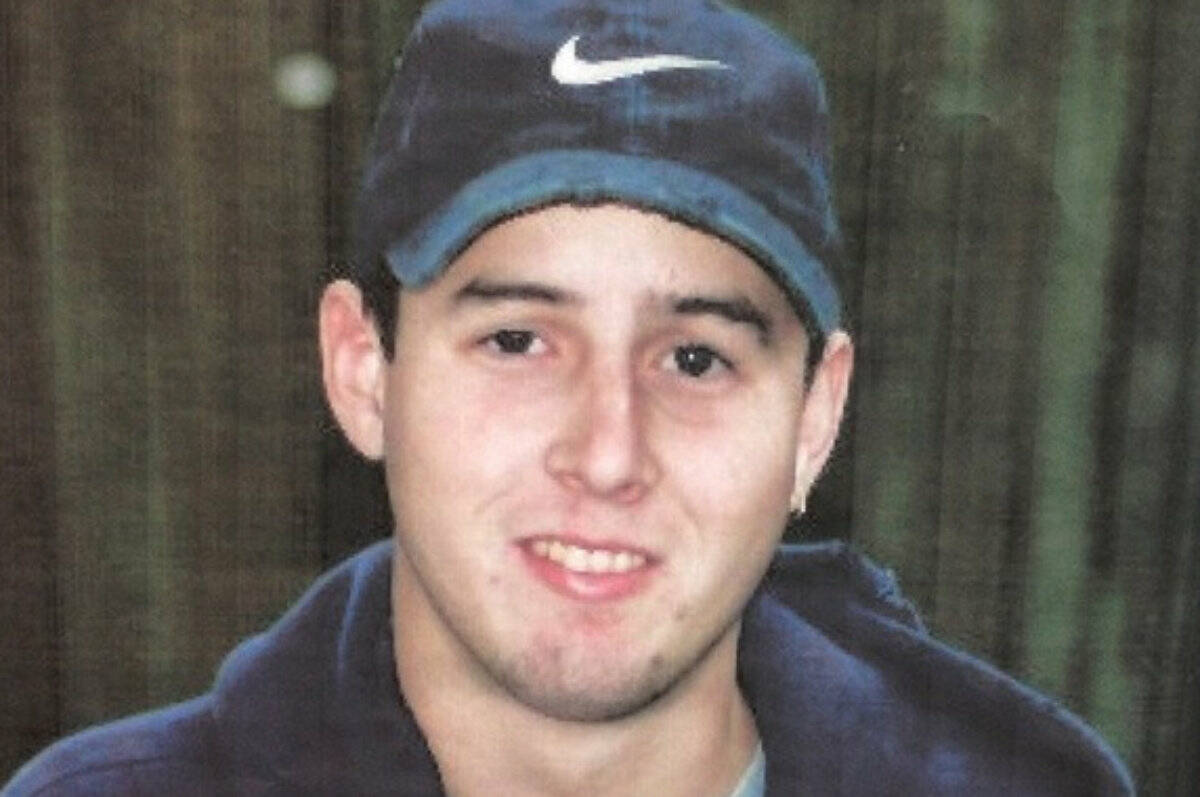 "I hope one day I will be forgiven as I try to become a more mature and responsible person," MacInnes said in court in 2017.
"Calculated, callous and cruel," is how BC Supreme Court Justice James Williams called MacInnes's actions after Scullion's death and what was done with the 30-year-old man's body.
After being ejected from the bar on April 10, 2008, MacInnes followed the 30-year-old outside. A fight ensued, but no one could say exactly what happened. All that is known is that Scullion died after the altercation.
MacInnes was seen dragging a body to his pickup truck. He drove to South Delta, carrying Scullion's body into the woods next to Tsawwassen Springs Golf Course. He contacted a friend, George Swain, to help dispose of Scullion's body. They stopped at Home Depot to buy a construction bag, a hand cart and ratchet straps.
His lawyer Ken Beatch said the death was "completely unintentional" and that he acted in a state of panic.
Crown counsel Daniel Loucks, however, pointed out that MacInnes went shopping for the tools to dispose of the body, took a nap, and it was 26 hours between killing the man and dumping his body in the river.
"It seems unlikely that panic gripped him for that entire time," Loucks said.
---
Do you have something to add to this story, or something else we should report on? Email:
editor@theprogress.com
@PeeJayAitch
Like us on Facebook and follow us on Twitter.