If you spent a year travelling the world, you'd get to taste authentic cuisine from dozens of different cultures. But one thing you wouldn't taste is the blending of those cuisines, mixing cultures into inventive new creations. To taste that, you'd need to spend a year eating at Paratha 2 Pasta.
Take their Schezwan Paneer Pocket Kulcha as an example. Kulcha is a Persian term for a disc-shaped bread, similar to Indian naan. You'll find kulcha at many restaurants in India, but at Paratha 2 Pasta kulcha are stuffed, taking inspiration from the pizza pocket and dumpling. Then chefs take paneer, a type of Indian cheese, and give it Schezwan seasoning (that's a Chinese cuisine, keeping count). You won't find a Schezwan paneer pocket kulcha if you travel the world — you need the chefs at Paratha 2 Pasta to bring the world to you in a single dish.
"We offer so many dishes that you won't find anywhere else in the world," says Vishu Agarwal manager of Paratha 2 Pasta. "We wanted to make a restaurant that was for everyone — all ages and all cultures."
When the restaurant first opened in Surrey in 2021, there weren't many restaurants in the area serving paratha, so they started their menu there, with a selection of pasta dishes too. The Paratha 2 Pasta menu has expanded from there, with new dishes added every month.
"That's why we have a QR Code menu, not a paper one, because we're adding new dishes all the time," Agarwal says. "One of our regular customers said he was pretty sure he'd tried almost everything. I had to say no sir, our menu is huge and it changes every month, so you'll have to keep coming back!"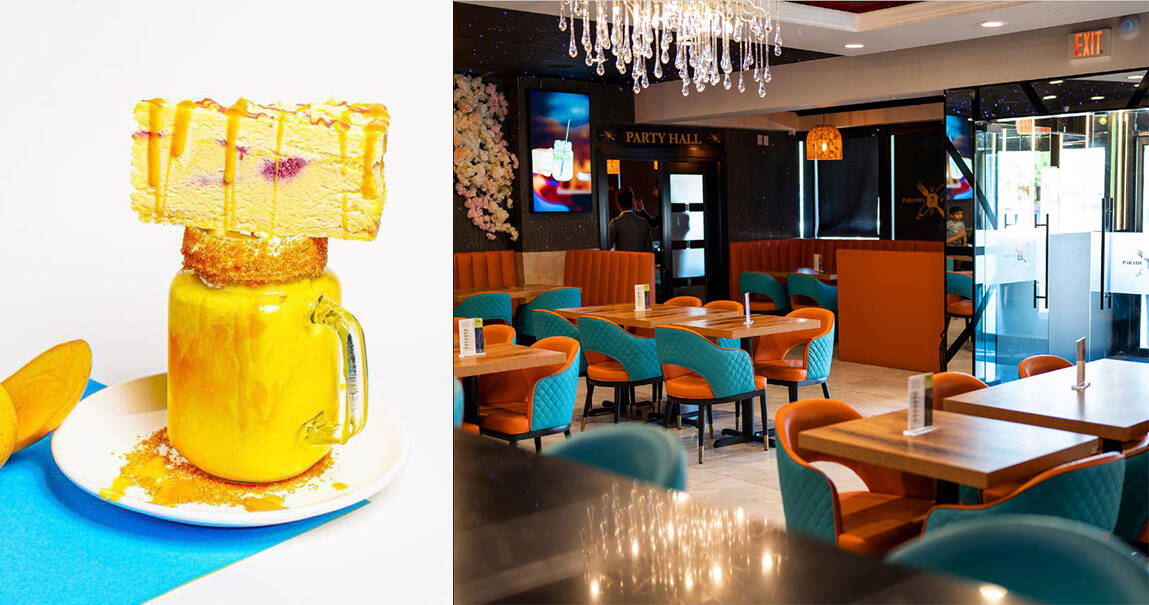 A taste of innovations at Paratha 2 Pasta
Butter chicken nachos
Shahi paneer fries
Pizza rolls
Noodle spring rolls
Monster shakes
That's the just the beginning — explore the full menu at order.paratha2pasta.com.
And restaurant robots, too
Paratha 2 Pasta doesn't stop with menu innovations — they're having fun with their serving staff too. When you step into the restaurant, an adorable robot will guide you to your table, and when your food is ready, another robot will deliver it.
"Kids love it — they'll follow the robots around the restaurant — and everyone's pretty amazed the first time they see them. They're just for entertainment, they don't replace any of the human jobs in the restaurant," Agarwal says.
Find Paratha 2 Pasta at 8080 120 Street Unit 130, Surrey, order online at order.paratha2pasta.com and follow them on Facebook and Instagram to see their latest creations!