Had she not died last spring, Tina Turner would be celebrating her 84th birthday on Sunday, Nov. 26, the night Luisa Marshall will be on a Surrey stage wearing familiar high heels, short skirt and lioness-like wig.
It's a look Marshall has worn hundreds of times since the late-1990s when she first sang "Simply The Best," "Proud Mary" and other hits in tribute to the music trailblazer who was Anna Mae Bullock, born in Brownsville, Tennessee, and laid to rest in Switzerland.
In Surrey, the Bell Performing Arts Centre concert venue is located a short drive from the home where Marshall and husband/drummer Steve moved last winter, a few months before Turner passed.
It was an emotional May day for the singer, former Vancouver resident.
"That morning I was in the kitchen and my sister Tota called me and told me the news," Marshall recalled. "I thought I was dreaming. From my response she knew that I didn't know yet, and I couldn't believe it. I thought maybe it was just a rumour online again, you know. But I searched and I saw all these things and I just started crying endlessly.
"I had just found out," she added, "and in about five minutes CBC was calling, Global News and CTV, OMNI, they all wanted an interview and I couldn't even speak. It was hard because I knew she was sick for a long time, I knew she was fragile, but I didn't realize how serious it was. She sold all the rights to her music, and I thought that was odd. Then it happened."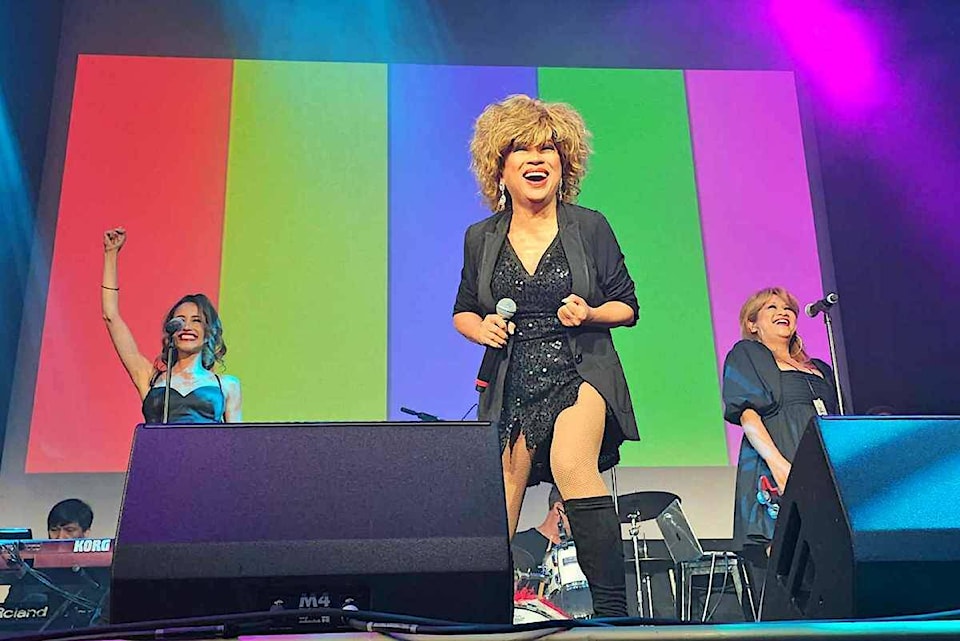 Music has been Marshall's professional pursuit since the 1980s in her native Philippines and cities around the world as lead vocalist for Hall of Fame, a touring cover band. As the '90s arrived she'd moved to Canada and continued performing, and a tribute show was created by the end of the decade.
"I never thought I could do just Tina, I was just singing those songs with all my heart," Marshall said, "but the Tina fans, they were the ones who forced me to do a full show, a tribute."
Today Marshall is a trailblazer herself as a tribute performer for close to a quarter-century, longer than most in Metro Vancouver, where tribute bands have multiplied in recent years.
Her Turner tribute has drawn applause on the "Oprah" and "Ellen" talk shows, and earned global awards.
This week, on a mini tour of theatres in Mission, New Westminster, Ladner and Surrey, Marshall and band are doing the full-show Tina tribute for the first time in months, since they hit Vancouver's Hollywood Theatre stage in July.
"Tina fans, they all went and were still grieving — people from out of town, big fans, they flew there for that," Marshall recalled.
"That was just one show because we were getting ready for our Relive the Music tour," she continued. "Our schedule was just so crazy, and we've been doing that (tour) for months, a lot. So we promised some people in Metro Vancouver to do Tina again. We've had some time to rest and now we're ready."
Their "family band" includes daughters Kimi and Zenia and Marshall's sister, Tota Mendez, among other backing musicians.
With Turner's passing, they're in demand.
"It's been unbelievable," Marshall said. "I get so many invitations from all over the world, to go there, be there, some TV show, this and that, and today the meeting is about this big L.A. company wanting me to film there. Everything is a blur, everybody wants you, and it's hard. I couldn't even sing her songs, it was so heavy, because I've been singing her songs for so many years."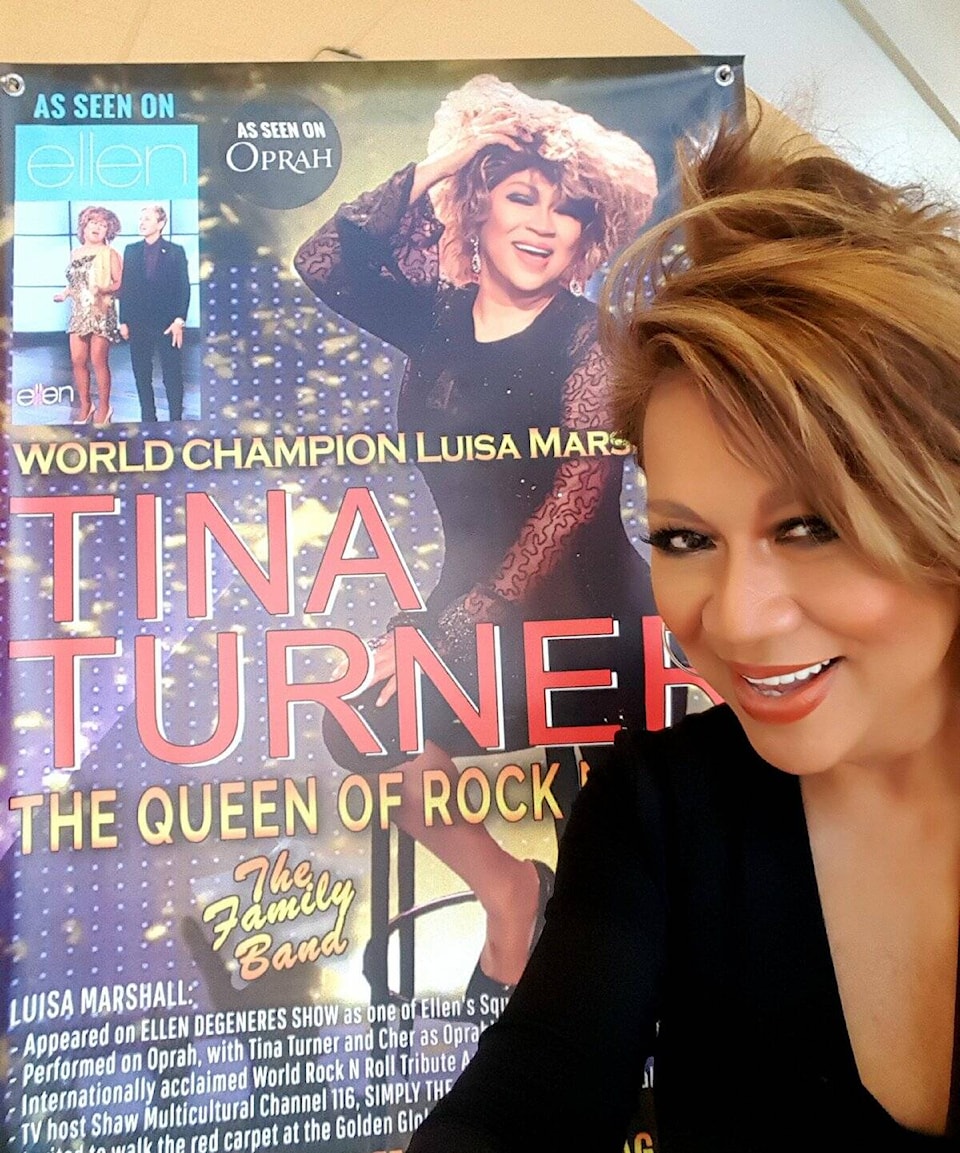 Of course the COVID years were difficult for entertainers, with no stages to play and plenty of time with little to do.
"I was wearing pajamas and slippers every day," she said the pandemic's darkest days in 2020. "Then all of a sudden you get up there and wear the heels and the short skirts and the boots, then sing at the same time and get that energy again.
"First of all I had to lose 20 pounds, you know, just for my Tina dresses to fit again," Marshall added with a laugh." Getting old sucks, you know. But then you know what, I feel that performing now, as I get older and doing the tribute, I just don't bloody care, I just have fun. You know, so what if I've gained 10 pounds or 20 pounds or whatever? So what if I can't do that move anymore or this move? Even Tina herself had a hard time on her last tour when she said, that's it, and said goodbye to her fans.
"But I'm not ready for that just yet. We have shows to do."
This week, show dates on Marshall's Tina Turner tour are Nov. 17 at Mission's Clarke Theatre, Nov. 19 at Massey Theatre in New Westminster, Nov. 24 at Genesis Theatre in Ladner and Nov. 26 at Surrey's Bell. For details visit luisamarshall.com.